Our story
Imagine taking the first bite into a tender, airy, buttery pastry with sweet seasonal fruit filling, enjoyed over a cup of hot coffee … we bet the first thing that comes to mind isn't an old car wash, but that's in fact where it all began.
Like our pastries, our story just isn't quite like anyone else's.
In the Beginning
From a renovated car wash in Omaha, Nebraska, to baking famously exceptional pastries; our journey began with a father and son duo and a secret – or rather 108 secrets…
Great taste runs in our veins. The Skinner family has been in the food business since the late 1800s, so there's a good chance your grandparents grew up on Skinner Macaroni and other Skinner family products.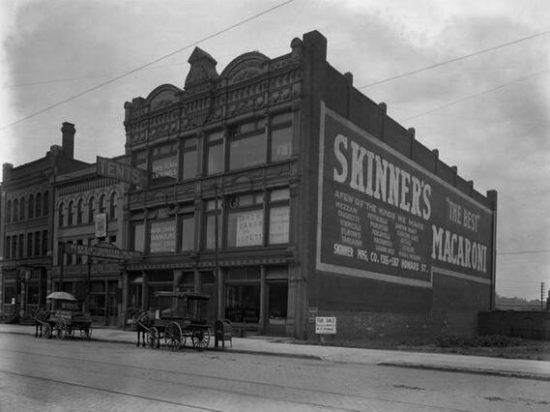 Vintage Skinner Macaroni Ad in Dountown Omaha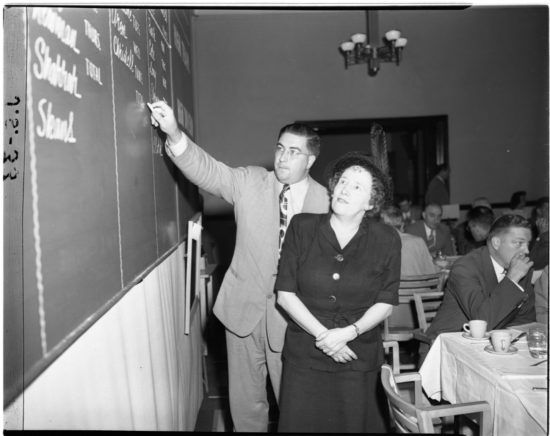 Lloyd Skinner Teaching Processes
In 1983 Lloyd Skinner and his son Jim decided to enter the baking business. It did not go exactly as expected – and that's a good thing.
A Lucky Accident
The father and son duo took over a bakery located in a converted car wash. As it turns out, a car wash has great bones for a bakery operation – who would've thought?
But fate would have it that the bakery's main customer, a regional supermarket chain, had to close or sell  most of their stores shortly after. So what do you do when you own a bakery but have nowhere to sell your products?
You decide to go against conventional wisdom and make something truly outstanding of course!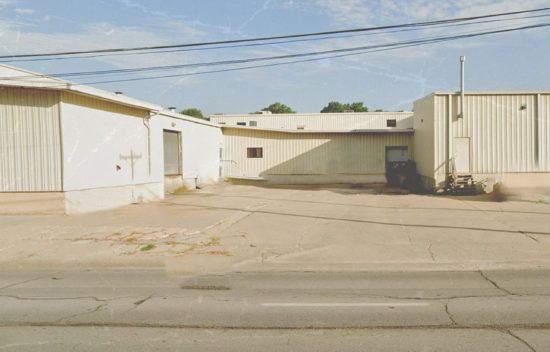 The Center Street Bakery With Additions Original Car Wash in Center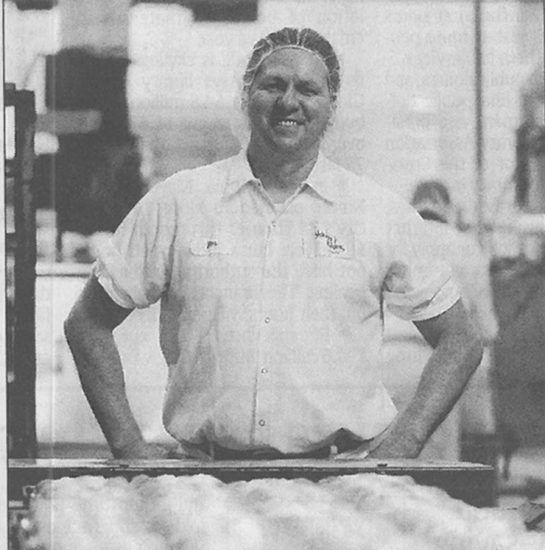 Tom Urzendowski, a J. Skinner Baking Legend.
While almost every other bakery in the country was trying to achieve the most effective production by cutting corners, the Skinners made a pact never to compromise.
In fact, they sought out some of the best, old-school bakers that they could find and hired them to teach a young crew their secrets to the perfect Danish dough. This was before artisanal bakeries became fashionable, but their vision paid off. It wasn't long before we outgrew our humble beginnings at the car wash.
Today
Today, J. Skinner is one of the largest family-owned bakeries in the US.
Our team of more than 800 employees are as obsessed with pastry as our family is. That is how we are able to bake more than 350 million pastries a year!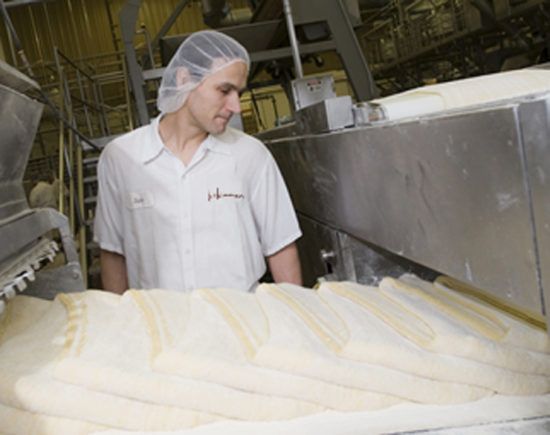 Even though it's an incredibly time-consuming process to make authentic Danish dough, we stick to our roots and refuse to compromise.
Although many of our products are hand-made, we recognize the importance of using the latest in bakery technology to improve the quality and consistency of our sweet goods.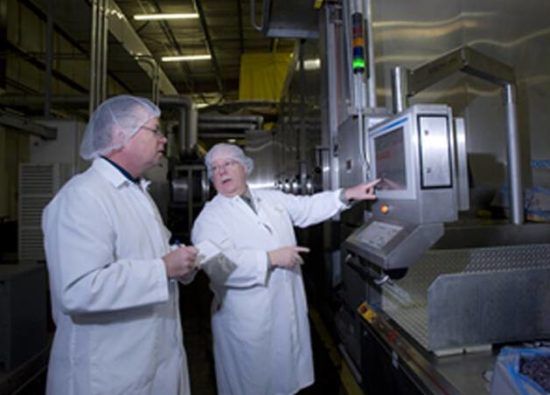 Integrating New Machinery